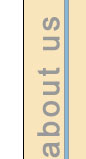 Purshottamdas Cotton Seeds Ind. Pvt. Ltd. (PCIPL) is a privately held firm, having it's Ginning & Pressing unit, located at Piplodi, Himatnagar, Dist. Sabarkantha in the state of Gujarat. The company manufactures Long and Extra-long Staple Cotton Bales (28mm - 34mm), mainly of Shankar and DCH quality cotton.

We at PCIPL use modern technology to reduce contamination and foreign objects in the final product i.e. cotton bales, this not only improves quality.. but also benefits our buyers as well as end users in their production line.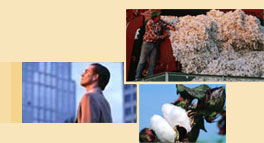 The production process of cotton is fully automated through conveyor belts, pneumatic system and Double Roller Gins, so as to minimize human touch on the raw-material. Proper quality control mechanisms have been undertaken to check the process. Besides the promoters, who are highly qualified and experienced, the company has dedicated staff to look over the process.

The technology has been approved under the Technology Mission of Cotton-Mission IV of Govt. of India and has been awarded under the same. The quality improvement has also been graded by Government to be "AA" in the areas of quality of cotton and overall quality of production process. Recently, we have been awarded "Certificate of Merit" by the East India Cotton Association (Now Cotton Association in India-Mumbai) for our efforts in reducing foreign matter in Cotton bales and also overall administration.

We have been regularly supplying quality cotton to renowned textiles mills across India & to exporters for their overseas requirements.


Our Team

Parag Patel

Mr. Parag Patel, an enterprising individual and son of Mr. Arvind Patel, holds more than 18 years of experience and knowledge in the areas of raw-cotton, procurement, auction market, Ginning & Pressing. He has been travelling in major states of India for procurement & marketing of cotton, and has extensive information about the different types and availability patterns of cotton in other states. Such information could be highly beneficial for taking market position, also production and inventory control.
Arvind Patel

Mr. Arvind Patel, is surely the veteran in the field of cotton industry. He has more than 45 years of experience in ginning, pressing, and oil-seeds market and has provided the needed guidance and experience in the administration of the company.